Freediving the Revillagigedos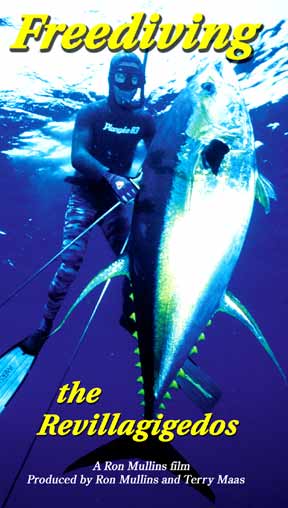 (Follow this link for streaming video)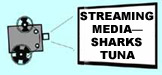 This is the video that blue water divers have been talking about—Simply the best blue water video ever made. Ron Mullins is considered by many as the best blue water freediving videographer today.
Watch experienced blue water divers deal with one of the ocean's most feared animals-the tiger shark. Swim into the blue with manta rays, whale sharks and yellow fin tuna. See champion diver Greg Pickering make one of spearfishing's all-time best shots.
This first video by master freediver and videographer Ron Mullins is destined to make spearfishing history. Never before has the sport of blue water hunting been so well documented.
"This a great video. Ron Captures world-record holder Greg Pickering as he stalks and stones a 200-pound yellowfin. After we got back to the boat and reviewed the video, I knew Ron had one-of-a-kind film. The next day, he and Greg must have been really pumped up because they were getting pestered with not one but 3 giant tiger sharks. After my experience with a big tiger two years ago, I was really watching my tail. A huge tiger came straight for me and fellow diver Jim Mabry. Out of the water! I'd had enough. I stayed in the panga to watch over Ron and Greg. Tigers were everywhere and it was getting late. Finally, I begged, pleaded and finally ordered them out of the water. The photos they took that day made freediving history, you'll not want to miss them. Imagine a tiger shark so large that a 6-foot galapagos shark was dwarfed in its jaws as it swam lazily below the divers..." Don't miss this video Terry Maas