Freediving Made Easy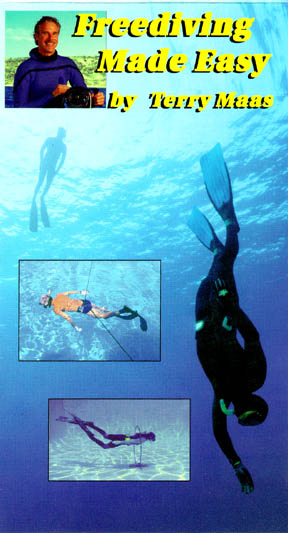 Join 4-time National Champion Dr. Terry Maas and teammate Bill Ernst, who guide you through the selection of your gear and basic freediving exercises-all designed to supplement your professional freediving instructor's course.
Companion to the book Freedive! by Terry Maas and David Sipperly
Advice on how to select and use your gear.
Exercises to help you hold your breath, clear your ears and relax underwater.
Learn to enter the water and swim like a fish.
Emmy Award director Laszlo Pal teams with Terry Maas for this educational and entertaining video. Freediving Made Easy introduces you to the basics of freediving. Discover a world unchanged for thousands of years-available to those select few who dare to freedive.